Ethereum was one of the trending cryptocurrencies of 2017. With barely a month into the new year (2018), the virtual currency maintains a top slot in the crypto charts. Even so, the exponential growth has now stalled, the much-hyped ICOs cooled, and investors are looking for their next catch. So, which are some of the Ethereum rivals to watch in 2018?
With renewed interest in other altcoins, investors keep asking a common question: Is this the next Ethereum? In view of that question, analysts have tried to break down top three altcoins that may rival Ethereum this year. That said, these are not the normal group of altcoins that everyone talks about such as Bitcoin, Ripple, or Litecoin. Instead, they are tokens that have generated a buzz in the world of cryptocurrency, with loads of comments in group forums and Twitter.
This article is purely informational, with information drawn from various other sources in the crypto market. Therefore, it should not be used as the sole basis to make a decision when it comes to investing in cryptocurrencies.
EOS—was it the most mind-blowing ICO of all time?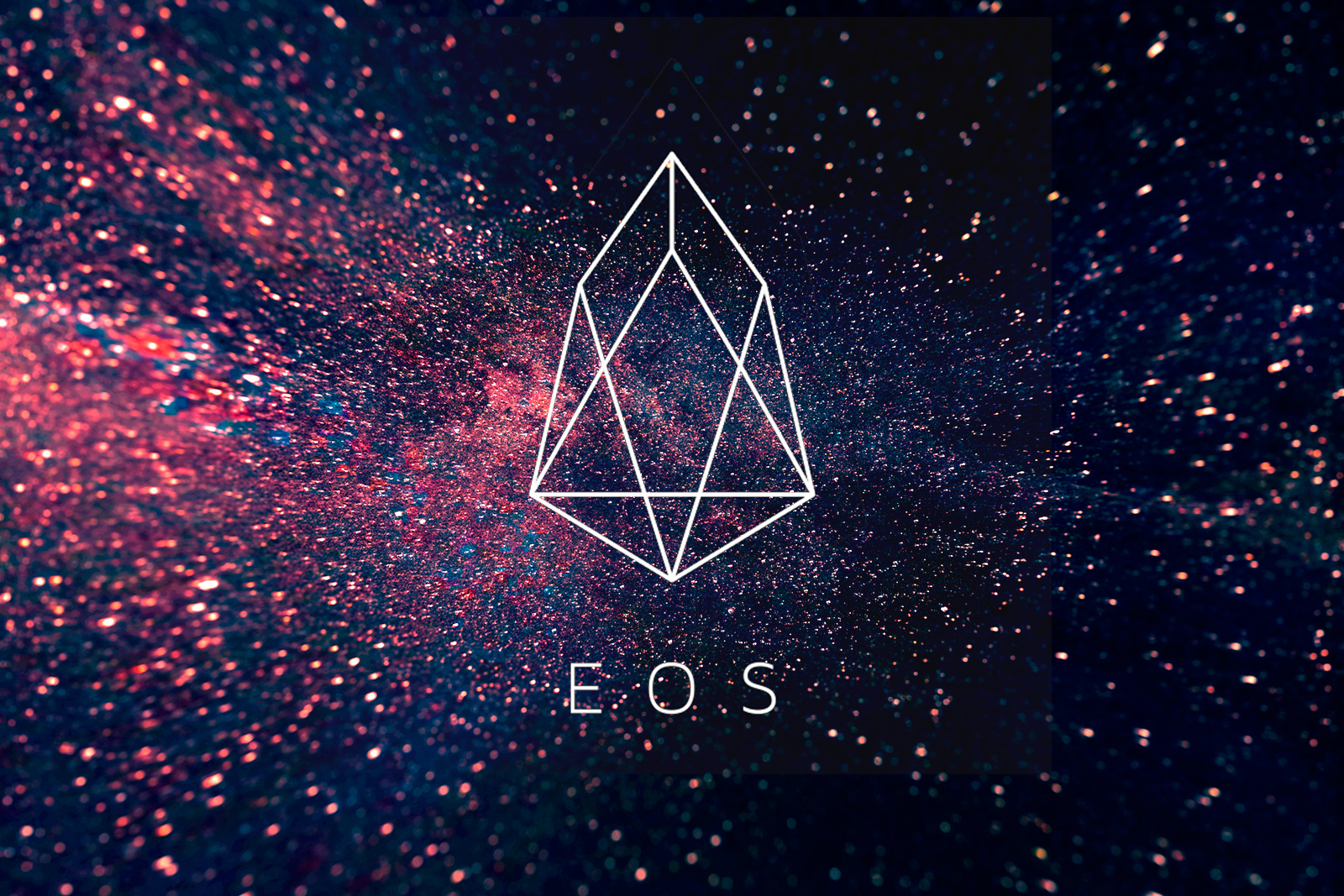 In December 2017, EOS was the youngest digital currency that was the talk of the town. According to Business Insider, the ICO accomplished an outstanding feat—raising more than $700 million, the largest ever.
From its launch on July 26, 2017, EOS trading volume skyrocketed, the token was heavily hyped, and the ICO was unique. In the first five days after the launch, 20 percent of all the tokens were sold, and 10 percent was reserved for Block.one, the founding company.
Looking at the growth, analysts judged that EOS witnessed a fairly rapid growth. The original price of $1 per token increased by 400 percent in just a few days. As of this writing, EOS token trades at around $9.13, with an estimated market cap of one billion.
All the same, remember EOS remains just a concept and not a functioning product. For that reason, if you buy into it, you should know that you are venturing into an unproven idea, which is like participating in a gamble.
Is EOS an Ethereum rival?
Love it or hate it, EOS drew the attention of not only the investors but also the internet, which branded it different names—one of them being "the Ethereum Killer." And by looking at the vision that Block.one had for the product, it is evident that the name makes sense. In a similar way to Ethereum, EOS is a platform designed to support decentralized applications.
However, unlike Ethereum, EOS platform will incorporate simpler features that allow users to grow decentralized applications without the need for a heavy technical background. The program will inculcate appropriate tools to realize the objective. In the end, this qualifies EOS as one of the viable Ethereum rivals and a phenomenal tool for companies that try to control and monitor information flow without many complications.
With the mentioned features, Ethereum has a cause to worry. However, it is advisable to remember that EOC is just a concept. Companies can say as much as they want about a product, but nothing is guaranteed before it's tested.
Where to buy EOS tokens
The best place to purchase EOS tokens is through their official website. You can buy using Ethereum or you can transfer money from a participating wallet. You can find a list of the participating wallets here.
However, for American investors the deal is tight. If your computer displays an American IP address, you'll not be able to purchase the EOS tokens. For some people, this is already a red flag—a standard way to avoid US compliance issues. However, American investors can still buy EOS tokens. In the world of digital currency, you can overcome nearly any obstacle. Simply consult Google and you'll find a solution.
EOS tokens—the takeaway
Even with all the luring benefits, it is advisable to remember that EOS remains just a concept. So, investing in it is a gamble. With that in mind, EOS has appeared in various articles in The New York Times and Reuters. The hype is out there and curiosity is already growing—but the product remains a fantasy until proved.
NEO (formerly Antshares)—is it another Ethereum rival?
We cannot talk about Ethereum rivals of 2018 without mentioning Antshares. However, before we delve into the product, you should understand what it is, and its place in the crypto market.
NEO is a non-profit community-based blockchain project. It utilizes the Blockchain technology and digital identity to digitize assets, automate the management of digital assets using smart contracts, and to realize a "smart economy" with a distributed network.
NEO is another promising concept that keeps drawing the attention of investors. The token, dubbed the "Ethereum of China," draws the attention of both Chinese and American investors. With that in mind, NEO has experienced a fairly dynamic growth, coming just on the tail of Ethereum. This sparked a fresh wave of interest in altcoins. As of June 2017, NEO token was trading at $9 against the US dollar, up from $0.39 in September 2016. Today, the NEO token is trading at $129.16. Achieving a four-digit growth is no mean feat.
However, NEO still raises many questions, as an Ethereum look-alike. Is it just another altcoin riding on the wings of Ethereum? Does it have a unique technology to ensure it garners its own success?
Is NEO a good bet?
Before rebranding, NEO was formerly Antshares. Some investors found it hard to take seriously a digital currency named after an insect. However, it came to pass that NEO was in fact, an interesting technology. In a way, NEO is quite similar to Ethereum, especially in the way they operate—a decentralized peer-to-peer network. NEO also enables individual investors to take part in decentralized financial exchanges. Investors can also use the NEO token to raise equity or for crowdfunding.
The difference
NEO tackles many of the scaling challenges not witnessed in the Ethereum network. In fact, it began tackling the issues before its market exposure, which was a positive move for a virtual currency. The scalability issues on the Ethereum platform led to an erosion of investor confidence. By closing that gap, NEO becomes one of the Ethereum rivals in 2018.
In addition, NEO amasses a lot of power behind it, which indicates good utility. Behind Ripple is Google, while the Enterprise Ethereum Alliance (EEA) supports the Ethereum network. Both cryptocurrencies have done well with the support systems.
For NEO, the support list is equally inspiring, with several multimillion-dollar Chinese merchants such as Alibaba, behind it. The main issue behind NEO is the language barrier, which perhaps is why it has not gained a worldwide popularity. The US market just began to adopt it. In addition, the digital currency isn't as readily available as Ethereum.
NEO takeaway
NEO is a cool concept, with more market exposure than EOS. With flourishing functioning technology, many Chinese companies are buying into the concept. The concept may continue to grow with more exposure, especially to the western market. However, whether that will happen is still a matter in the air.
Golem—one of the bitter Ethereum rivals
Golem is a global, open source, and a decentralized supercomputer that anyone can access. With the ability to compute a wide range of tasks, Golem continues to attract the attention of many investors. Since it joined the market in 2016, the virtual currency has managed to amass a huge following and many of the early investors reaped huge rewards.
Golem token currently trades at $0.61 having grown by more than 4000% since the launch of its ICO in 2016. While the team behind it believes the project is just getting started, investors should understand that it remains a concept, just like the previous Ethereum rivals.
Like other Cryptos, Golem token suffered the digital bloodbath that made it slump and become nearly static. Unfortunately, the bloodbath came at a time when the digital currency was approaching a crucial deadline—the Brass Golem. While other cryptocurrencies such as Bitcoin and Ethereum recovered, the Golem token remains in a dip.
The Golem team is unveiling its decentralized vision, systematically. With one of its steps delayed, the market is nervous. However, the core project remains worthwhile and impressive. It is at the discretion of investors to determine whether the technology is unique enough to hold water. If so, it would be worth putting money in the dip.
Golem—how it works
The Golem team is committed to developing a decentralized network that will help the project achieve its core objective. Golem aims to use the leftover computing power (CPU) on electronic devices that already exist. This category of devices includes laptops and cell phones. The best part of the project is that the team will reward individuals for sharing the CPU. If this comes to fruition, you could be earning from your phone soon.
With a decentralized network, Golem seeks to improve our existing internet network greatly. One of the major internet issues today is network security. The rate of cybercrime continues to escalate and more internet users are worried about the digital thieves. Besides, it is not just about individuals; major online companies and organizations continue to withstand the worst effects of cybercrime such as denial of service attack.
The DDoS attack is a schemed hack aimed at bombarding a computer server with commands until it overpowers it, leading to system breakage. Such attacks continue to exist because it is easy to access and access a centralized server. On a decentralized network, this is nearly impossible. It is always easier to beat one bee that than to overpower a swarm. The same concept applies to a decentralized network. Computer servers are about the same—if something is in one location it can be compromised more easily.
For these reasons, many companies see Golem's mission as delivering a potential solution to computer network problems. Unconfirmed reports have it that Google also backs Golem's mission, but this is not proved. Anyone with a solid proof, feel free to Tweet me at @Wordsvan. This market is fast moving and resources can sometimes disappear.
All the same, other big players have expressed their support for Golem, including the CEO of Reddit, who took to social media to declare support for Golem. Currently, the team behind Golem focuses on the development of the platform and investors are looking forward to the arrival of the Brass Golem, especially to save the virtual currency from its bleeding value.
Golem-what's in it for you?
Despite the seemingly bright future of Golem, investors should know that it remains a concept, just like the previously mentioned Ethereum rivals. You can check Golem roadmap on its GitHub here.
Overall, everything looks promising and Golem is a well-positioned startup, in good standing with investors. The delay of Brass Golem has eroded some investor confidence, but if the company can unveil a valuable product in the end, it could be worth the wait. Moving forward, it could speak for its competence. In fact, most investors would rather see a delay earlier in a project than doing so at a later stage.
With these three digital assets in the making, we can see worthy Ethereum rivals in 2018.
Images courtesy of Forbes, Coinsutra, and Steemit